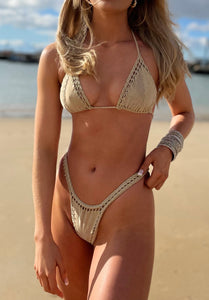 Boho Bikini
Super sexy, boho inspired bikini with 100% natural crochet cotton combined with elastic to create the best fitting crochet bikini yet. Hand made by local artisans in Bali, this bikini is a summer staple must have. Limited stock ensures you are not bumping into other bunnies wearing the same swimsuit! Don't miss out on this beauty. One size fits size 6-12.
Shop Now
Bali Brocade Bikini
Hand crocheted bikinis, designed and crafted by local artisans in Bali. A soft, feminine and flattering style of bikini that will have you looking sexy this summer! Available in pale pink, lemon, black, white and salmon.
Shop Now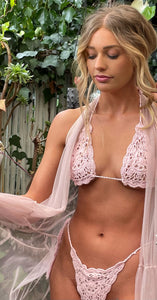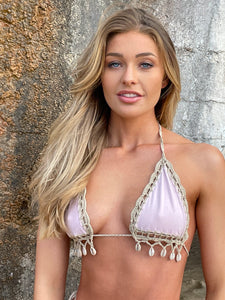 Island Girl Bikini
A truly beautiful bikini created locally in South Africa with carefully crafted, hand crocheted edging and shells added by talented artisans in Bali.
Enjoy the magic of crochet and the sexiness of suede combined to form this unique bikini. 
Shop Now
Skinny Dip Bikini in Olive
Hot and happening - this little micro bikini can be worn in so many ways - adjustable and fun, fully lined and  made locally in South Africa.
Shop Now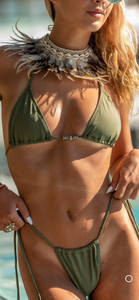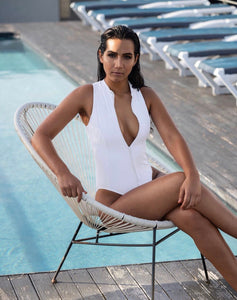 Bond Girl
Sporty, sexy swimsuit with high leg and zip up front.  Full back and full booty - ideal for water sports - fully lined in the front. Made in South Africa from imported Brazilian fabric. Available in White, black, magenta and gold.
Shop Now
Miss South Africa 2021
Congratulations Lalela Mswane on becoming our gorgeous new queen, Miss South Africa 2021